CULLIGAN WATER CONDITIONING OF MECHANICSBURG, PA
Free Water Analysis & Testing in Mechanicsburg
Our ultimate goal is to help you get the cleanest water possible.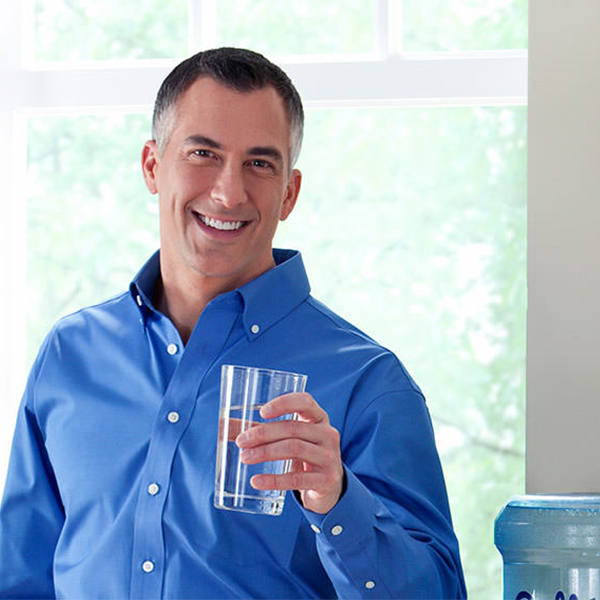 Is your water everything it shouldn't be?
Culligan has the solution for many of the water problems that may impact your home. As a leader in water filtration and softening products and solutions, Culligan offers the most technologically advanced line of filtration and treatment solutions available today. After a free water analysis, our team will recommend one of our state-of-art drinking water and working water filtration systems that can solve many of the toughest water problems and give you clean, clear water for your entire home. Learn more about the common water problems that affect your family's water. Ask your Culligan Service Technician to analyze your water and recommend the right Culligan solution to bring you filtered, wonderful, problem-free water that you'll love.
Contact us online
or give us a call
717.697.0657
for a *FREE*,
in-home water analysis in Mechanicsburg, Harrisburg and the surrounding areas.
*Free water analysis includes: Hardness, Iron, Sulfur, pH, TDS, Nitrates, Chlorine, and Manganese. Other tests available upon request for additional fees.*
There's nothing pleasant about living with rough, hard water. The calcium, magnesium and other minerals in hard water can be damaging to your pipes and appliances. And no amount of chemicals, scrubbing or lotions will help you avoid the affects of hard water:
Rough, dry, itchy skin
Limp, lifeless hair
Stiff, scratchy laundry
Spotty, cloudy dishes and glassware
Showers and tubs layered with soap scum
Irritated hands from scrubbing with harsh chemicals and detergents
Decreased water pressure
Fortunately, the water experts at Culligan have the right solution to bring you soft, silky, clean water throughout your house. With a Culligan soft water solution, you'll get softer, better water that will improve everything it touches:
Get cleaner sinks and faucets, tubs and showers without the harsh chemicals
Enjoy softer skin and silkier hair
Pamper yourself with more luxurious baths, showers and bubble baths
Discover how soft every load of laundry can be
Use less detergents, soaps and chemicals and save money and your hands
Feel the difference soft Culligan water can make all over your home. Start by scheduling a free water test!
Poor tasting drinking water is one of the most common problems people experience with their drinking water. It is also one of the more frustrating water problems. Even the slightest metallic, salty, sour, or bitter taste in your drinking water can be a big problem when you're using your water to cook, make ice, brew coffee, and especially drink.
If you want to improve your water's taste, trust the water experts at Culligan. From advanced water filter systems to reverse osmosis systems and services that deliver bottled-quality water to state-of-the-art whole-house treatment solutions and convenient bottled water delivery service, we have the right solution to deliver refreshing Culligan drinking water that you will enjoy again and again.
Foul or unpleasant smelling water can be one of the more troubling types of water problems one can experience. The odor is a constant reminder that there is something wrong with your water. Worse, trying to cook, clean, bathe, wash and enjoy your water can be a challenge when your water smells like:
Chlorine
Rotten egg
Chemical
Musty, earthy or wood
Gasoline or oil
Unfortunately, standard water filters, faucet filters and pitcher filters are no match for the chemicals and contaminants* that cause the odors. A better way to treat these types of water problems is to get to the source of the problem. And the best way to do that is by calling the water experts at Culligan.
Your Culligan Service Technician will diagnose the exact cause of your water odor and recommend a water filtration solution designed to give you cleaner, treated Culligan water.
*Contaminants are not necessarily in your water.
You don't have to look hard to spot the signs of problem water. Many of the mineral and chemical impurities* commonly found in water, like magnesium, calcium, and iron can result in discolored water that leaves a noticeable mark all over the house:
Yellow or colored water
Orange or yellow rust stains in sinks and tubs
Crusty lime buildup on faucets and shower heads
Soap scum on tubs, showers and shower doors
Spots on glasses and dishes
Cloudy ice cubes
Corrosion in plumbing and appliances
Decreased performance and life from appliances
Look to the water experts at Culligan for the right solution to your unsightly water problems. Our advanced line of water softeners and whole-house filtration systems can reduce the amount of discoloring impurities, giving you cleaner, clearer water throughout your home. Best of all, with Culligan water, your house will look cleaner than ever with a lot less time and effort. Start with a free water analysis!
*Impurities are not necessary in your water.
Well water can present a unique challenge when it comes to ensuring water quality. The water in a well is more susceptible to the contaminants and impurities* found naturally in the earth. As a result, well water quality can slowly decrease over time. That's why
water experts recommend testing well water
so frequently. Otherwise, you may not know about changes in your water supply that may affect the
quality of your well water
.
For a well water treatment that you can trust, turn to the water experts at Culligan. With over 75 years of water treatment experience, you can trust that your Culligan Service Technician is exceptionally qualified to address your well water treatment needs.
Your Culligan Service Technician will be able to provide a thorough analysis of your water to help you understand exactly what is in your well water. And then your Culligan Man will recommend a solution to deliver cleaner, treated Culligan water for you and your family. Get your well water tested today!
*Contaminants are not necessarily in your water.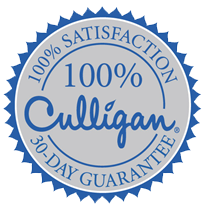 Culligan 100% Satisfaction Guarantee
If you are dissatisfied with your Culligan product for any reason within 30 days of your purchase, Culligan will remove the product and refund the purchase price.