Water Softener Services in Carlisle
Water Softener Services in Hershey, Pennsylvania

Are you happy with the quality of your water? You deserve pure, refreshing water free from toxins and dangerous chemicals. High-quality water starts at its source. If the tap water from your local water system isn't delivering the best water quality to your home or business, let Culligan Water ensure it does.
From households to thriving offices, everyone needs effective water treatment. Just as you choose the best improvements to add to your home or business, we know you value water as an essential that has to uphold the same standard. Struggling with water stains, appliance breakdowns and skin irritations can be frustrating. That highlights the need for a reliable and healthy water softener service.
Custom Water Solutions for Hershey
Every drop counts, and at Culligan Water, we ensure the water you drink is of the highest quality. Our range of services includes:
Complimentary on-premises testing: Our experts run a comprehensive water analysis of your home or facility before suggesting suitable solutions.
Diverse testing services: We offer specialty testing services, certified laboratory tests and regular checks for contaminants in well water.
Precise system installation: Our skilled team seamlessly installs water softeners, filtration systems and purification units.
Dedicated maintenance and repairs: Rest assured, your water systems will run in peak condition with your Culligan Man taking charge.
Prompt delivery services: Stock up on essential bottled water for your cooler or salt for your filtration unit with timely doorstep deliveries.
Water cooler rentals: Get pure water anytime by opting for our rental services for complete scheduled bottle deliveries and refills.
Benefits of Water Softener Services
Investing in top-notch water solutions creates long-term savings. For example, our High-Efficiency (HE) water softener promises impeccable water quality and leads to reduced bills with its patented intelligent sensor technology. Considering a salt-free alternative? Culligan Water offers innovative salt-free water conditioners tailored for those seeking efficient, affordable options.
Optimize your home's water needs while safeguarding your wallet. Dive into a world where water enhances your life by appreciating these benefits:
Enjoy healthier living: With minimal hard minerals, bottle-free, soft and healthy water is kinder to your skin, hair and overall well-being.
Prevent stains efficiently:Banish stubborn stains and residues by cutting scale build-up from your faucets and tiles.
Preserve precious assets:Protect the life of your appliances and plumbing against mineral accumulation and corrosion.
Save maintenance costs:Enhanced water quality translates to reduced maintenance costs and more efficient energy consumption.
Experience laundry excellence:Wear washed fabrics that feel softer and look brighter, thanks to the wonders of softened water.
Trust Culligan Water for Your Water Quality
Where water quality matters, our water services stand out. Culligan Water offers innovative solutions tailored to local needs. Access cutting-edge purification, long-lasting water softeners near you and expert maintenance with our company. Every Hershey home and business deserves sustainable and budget-friendly options.
With our legacy spanning over 80 years, we promise more than just quality — we commit to upholding your health and satisfaction! Choose Culligan Water for water softener services that surpass your expectations. Contact us today for your complimentary in-home water analysis and let us craft your water's future.
Want more information?
Ask your Culligan Man.
717.697.0657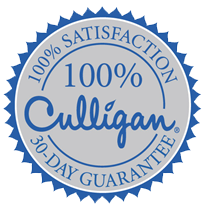 Culligan 100% Satisfaction Guarantee
If you are dissatisfied with your Culligan product for any reason within 30 days of your purchase, Culligan will remove the product and refund the purchase price.