Water Softener Services in Middletown, Pennsylvania
Water Softener Services in Middletown, Pennsylvania

Middletown has many benefits for the people who call it home. Its proximity to the state capital, low crime rates and affordable housing make it a great place to raise a family. However, like many Pennsylvanian communities, Middletown residents could benefit from better water.
If you live in Middletown and want to ensure you and your loved ones always have access to clean, soft water, Culligan Water is here for you.
Why Middletown Residents Work With Culligan Water
Although Pennsylvania is a wonderful place to call home, it has a long industrial and agricultural history and rocky geology, which has impacted the water quality in some of its towns, cities and villages. Middletown is no exception.
Contaminants like arsenic and nitrates are common in the state's water supply. In addition, dissolved minerals from Pennsylvania's rocky ground, like magnesium and calcium, cause hard water. Hard water can lead to mineral build-up in appliances and plumbing systems.
If you're concerned about your drinking water, reach out to Culligan Water. We can solve your most challenging water problems.
Our Water Services and Products
We understand the water challenges and concerns Middletown residents face, and we also understand the importance of clean, healthy water. We want to help — and we have the equipment and experience to do so. Our services and products include:
We deliver, install and maintain all our water treatment solutions and offer a 30-day money-back guarantee to ensure your satisfaction.
Do you need a water system repair? Our highly trained technicians are happy to repair your current water treatment system, even if it's not one of ours.
Benefits of Water Treatment Solutions
There are many advantages to using our water softener or filtration systems, such as:
Extending the life span of your appliances
Improving appliance and plumbing efficiency
Enjoying easier residue-free cleaning with soft water
Having peace of mind knowing you always have access to safer water
Saving money and helping the environment by purchasing fewer plastic bottles of water
Why Choose Culligan Water?
When you work with Culligan Water, you get more than innovative equipment and long-lasting results. Our services come with over 80 years of industry experience and technicians who care.
We love our Middletown neighbors and look forward to improving your home or business's water quality. Whether you're a long-time local or new to the community, we can't wait to meet you and ensure your every drop is pure.
Schedule your free water analysis today to get started.
Want more information?
Ask your Culligan Man.
717.697.0657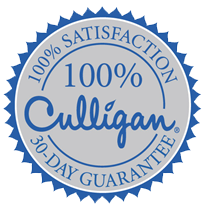 Culligan 100% Satisfaction Guarantee
If you are dissatisfied with your Culligan product for any reason within 30 days of your purchase, Culligan will remove the product and refund the purchase price.