Water Softener Services in Harrisburg
Water Softener Services in Harrisburg, Pennsylvania

Like many, you've undoubtedly wondered whether the water you receive from your local dam and reservoir is safe to drink. While it typically is, Harrisburg, PA, residents frequently seek out water softener services for their homes and businesses in the state capital. Incorporating a water treatment system at your home or office ensures your family and employees have the cleanest possible drinking water.
Whether you'd like to install a water filtration system or add a bottled or Bottle-Free&resg; water machine, Culligan Water has a solution to meet your budget and requirements. From water testing services to water conditioning system installation and bottled water delivery in Harrisburg, PA, our experienced and helpful team is ready to meet your softened water needs.
Water Testing and Treatment Services in Harrisburg, Pennsylvania
When sourcing a water treatment professional, you want a partner who will advise you on the best solution for your needs and take care of everything from installation to repairs and maintenance. Culligan Water in Harrisburg, PA, provides turnkey water softener solutions through the following range of services:
Water testing: Our experts provide free, in-home water analysis to test for basic contaminants. We also offer an annual testing service for bacteria in well water, specialty testing for specific needs and certified lab testing when required.
Water softener or filtration system installation: From whole-house water filtration systems to targeted water softener solutions, our skilled professionals are ready to provide a hassle-free installation experience.
Regular maintenance services: Our team will conduct regular checks to ensure your system or machine runs smoothly. 
System and machine repairs: Whether you have a Culligan system or equipment from another brand, our expert team provides swift and friendly repair services when needed.
Delivery services: You can arrange to have our team deliver your bottled water or water softener salt as required or use our regularly scheduled delivery service. We will visit your premises on the delivery day with the bottled water or salt ordered and refill your machine or system.
Water cooler rental: Renting a bottled or Bottle-Free® water cooler is a cost-effective way to ensure you always have clean drinking water at your home or office. Our rental packages include our scheduled bottle delivery and refill service.
Your Trusted Water Conditioning Service in Harrisburg, PA
Selecting Culligan Water in Harrisburg, PA, as your water conditioning partner comes with several benefits, including:
Solutions you can trust: Culligan Water softeners, filtration systems and coolers in Harrisburg are the best on the market, delivering high efficiency when reducing contaminants.
Service that exceeds expectations: Our team of professionals provides unmatched, premium white-glove service every time.
Worry-free water conditioning: Forget about refills and other frequent concerns — we'll take it from here.
Eco-friendly solutions: Culligan Water offers sustainable products and solutions, better for you and the planet.
100% satisfaction guarantee: We provide a 30-day money-back guarantee.
Choose Culligan Water for Your Harrisburg Water Softener Needs
With over eight decades of experience under our belts, the Harrisburg, PA, Culligan Water team of technicians is ready to provide you with top-quality, efficient and effective water softener services near you at an affordable price. From testing to treatment and maintenance solutions, contact our expert team today!
Want more information?
Ask your Culligan Man.
717.697.0657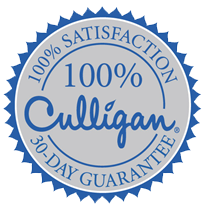 Culligan 100% Satisfaction Guarantee
If you are dissatisfied with your Culligan product for any reason within 30 days of your purchase, Culligan will remove the product and refund the purchase price.