Culligan Well Water Solutions
See the difference the professionals at Culligan can make!

If you are on well water in central Pennsylvania, you may have what we call "problem water." This refers to poor-quality water that:
Causes rusty iron stains

Leaves blue or green stains from acidity

Has bacteria
There can be just one or a combination of any of these issues. Problem water and its effects are common throughout central Pennsylvania's well water.
The experts at Culligan of Mechanicsburg have been successfully treating the area's most difficult water problems for decades, so you can rest assured that we have the solution. We will show you how we can save you money by affordably providing you with clean, clear, odor-free water for your home.
From the Culligan High-Efficiency HE Softener-Cleer Plus to custom solutions for the most difficult problem water, your local Mechanicsburg Culligan Man is the expert and will recommend the best solution for your family. See the difference the professionals at Culligan of Mechanicsburg can make!
For more information on some of our many problem water solutions, visit the product pages linked below or call us at 717.697.0657.
Culligan Smart HE Softener Cleer Plus
The Smart HE Softener Cleer Plus system is t
he
s
martest
w
ay to
f
ix
o
dor
s
,
i
ron and
h
ard
w
ater
p
roblems.
It uses our patented Smart Technology that automatically adjusts to even the slightest changes in your water to ensure the highest quality.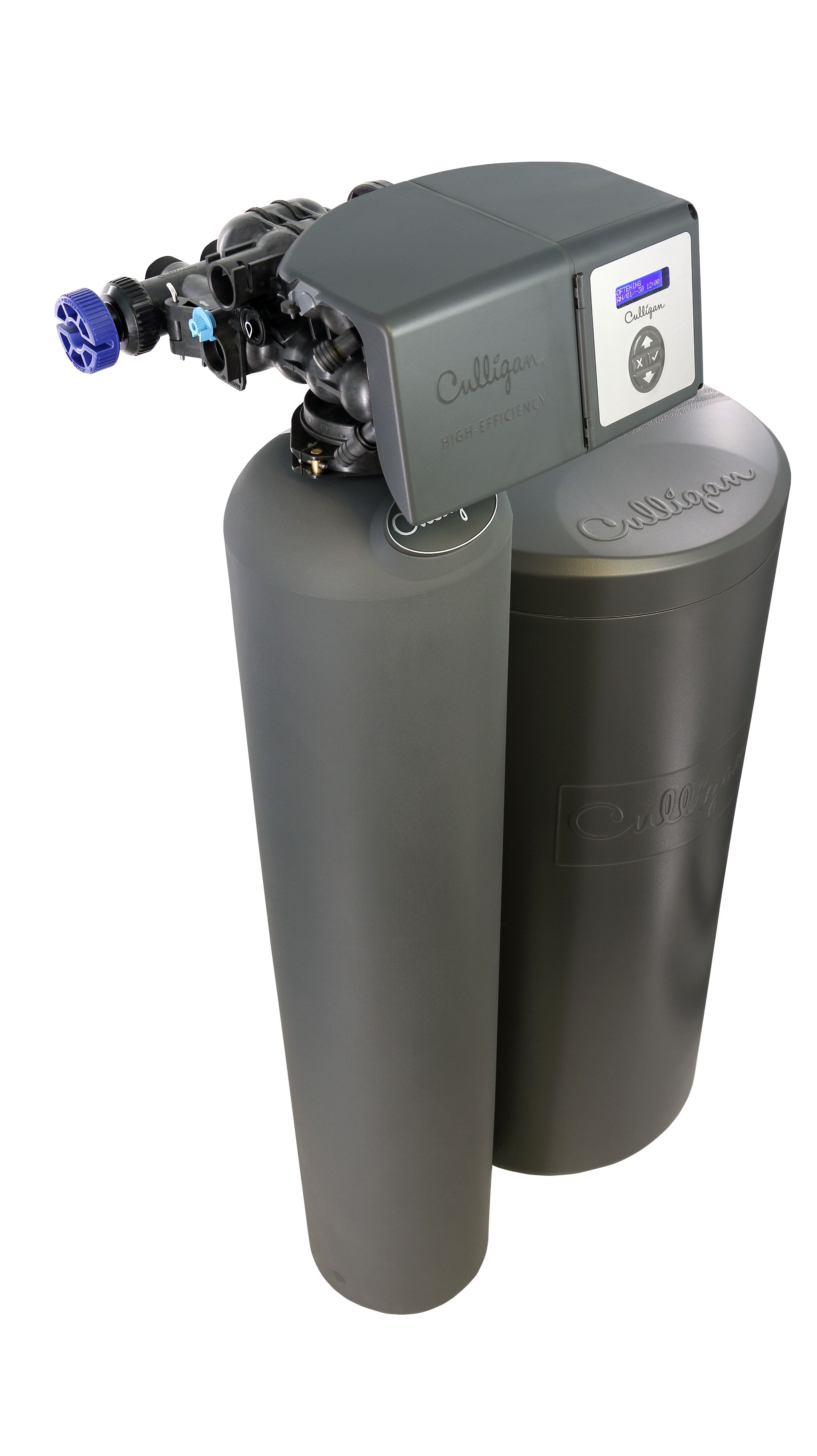 Culligan Smart HE Sulfur-Cleer® Whole-House Filter
Does your water smell like rotten eggs? Does your water leave rust stains? If you live in the rural areas of central P
ennsylvania
, you know how much trouble water problems like
these
can be.
The Smart HE Sulfur-Cleer Whole-House Filter uses an aeration process to oxidize dissolved iron and hydrogen sulfide, eliminating these issues.
Culligan Smart HE Iron-Cleer® Whole
–

House Filter
Many wells in central Pennsylvania have an iron problem. If your well is one of them, the Culligan Smart HE Iron-Cleer® Whole–House Filter will help. It uses an advanced oxidation process to allow iron to be filtered out, reducing stains and making your water taste and smell better.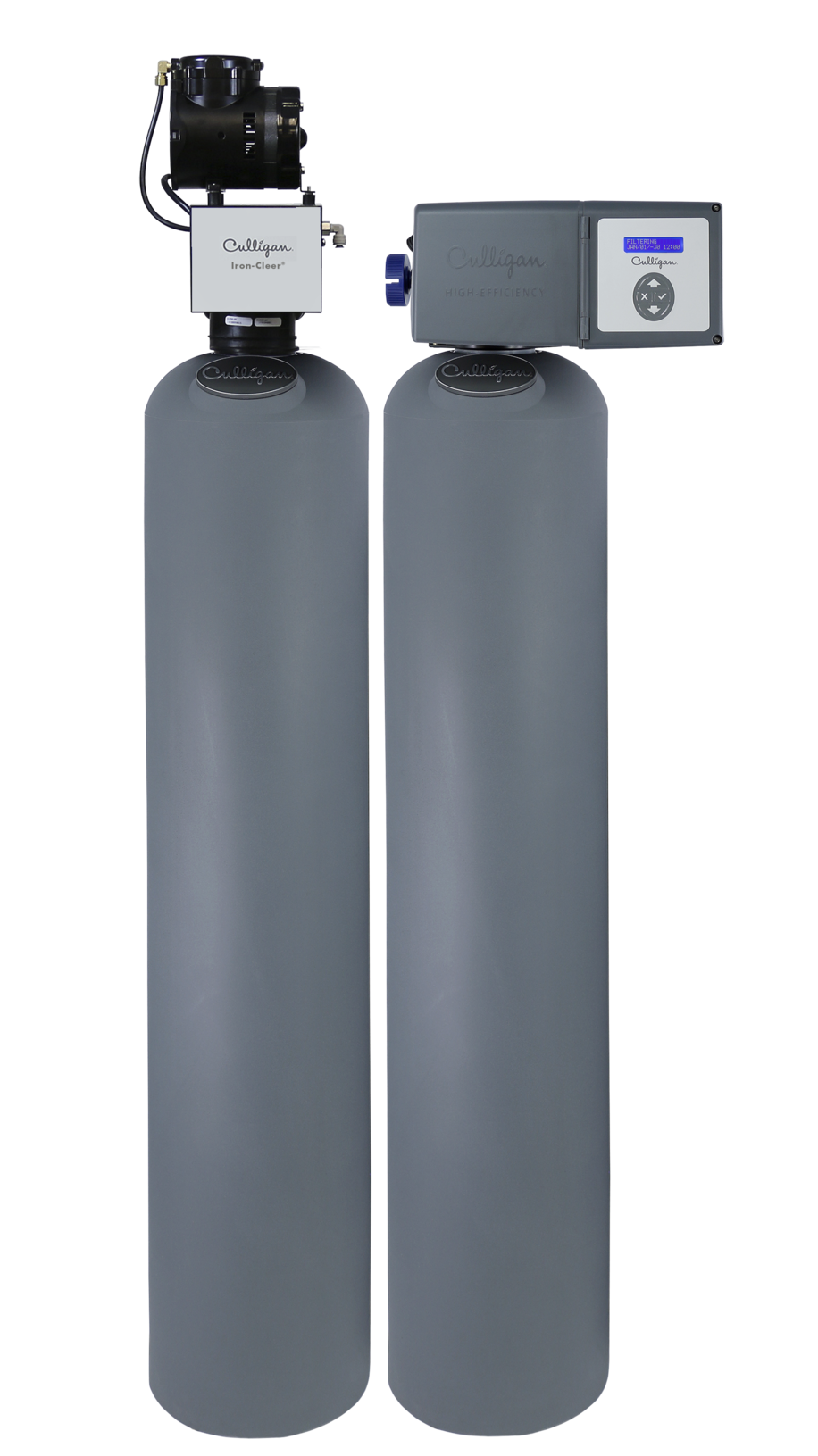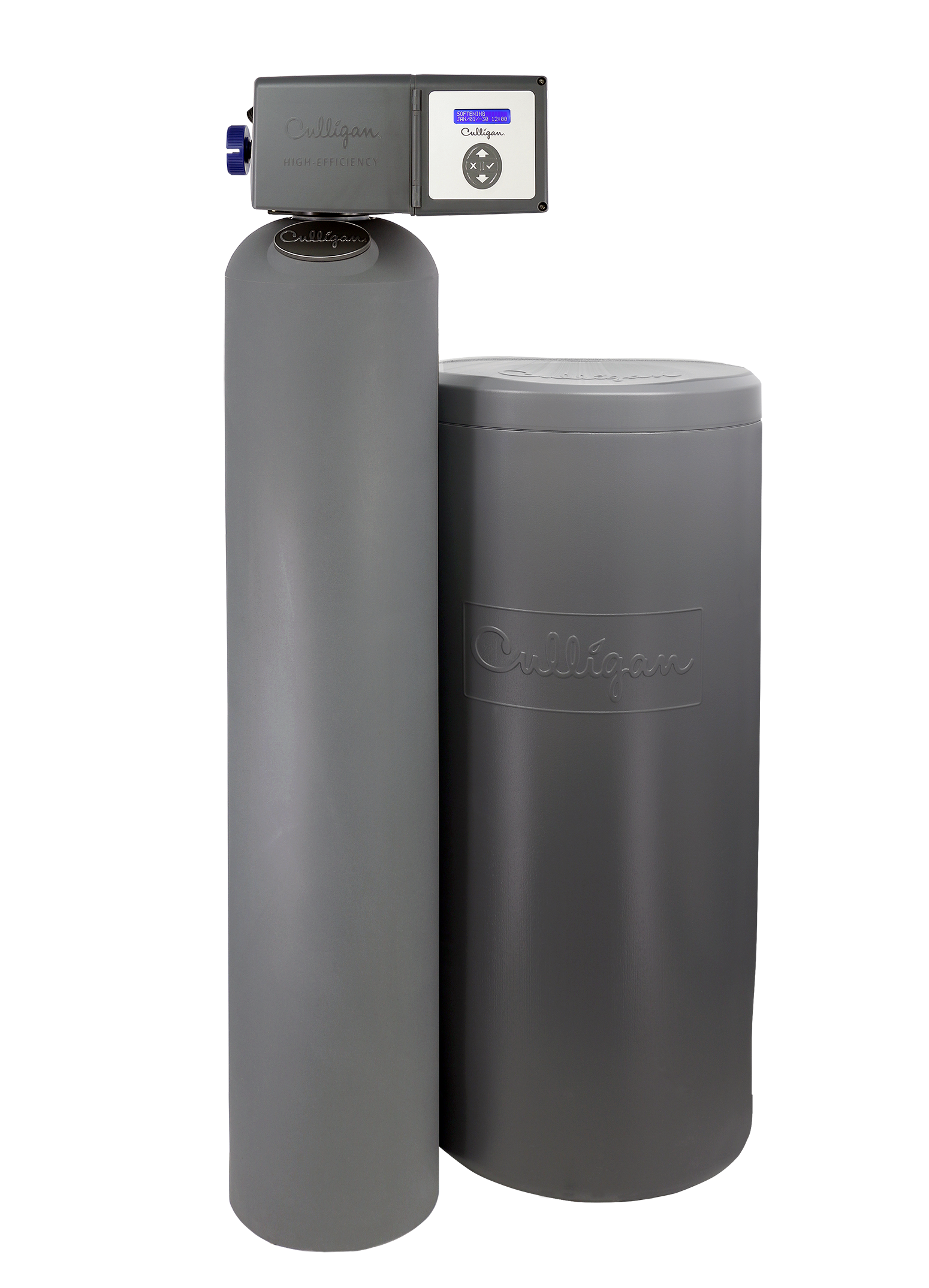 Culligan Smart HE Series Whole
–

House Filter
The hazy look of too much sediment in the water,
bad odor
and the corrosive effects of water with a low pH
are all classic signs of problem water. The Smart HE Series Whole-House Filter is a custom system that will treat your water, giving it your desired taste, feel, odor, look and quality.
Culligan Chemical Feed System
Do you have unique and difficult water problems
?
If you require something more than softening or filtration, your local Mechanicsburg Culligan Man is the expert to call.
Our chemical feed systems address corrosion prevention, oxidation, pH adjustment, disinfection and coagulation.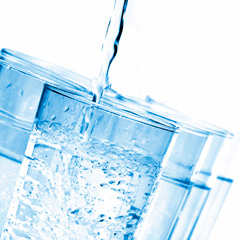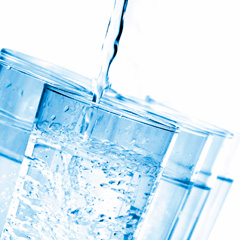 Culligan Ultraviolet Disinfection System
Go beyond water softening with the Ultraviolet (UV) Disinfection System. It eliminates 99.99% of bacteria like E. coli, algae, mold, viruses and protozoan cysts like cryptosporidium and giardia lamblia without using chemicals.
UV Disinfection Systems are used in combination with other Culligan water treatment systems
and add
excellent disinfection performance.
Benefits of Well Water Solutions
Treating your well water with a formulated system from Culligan Water will transform the quality of your water. The benefits of our well water solutions include:
Less discoloration:

Our systems eliminate the rust that causes harsh stains, so your sinks will look better.
Pleasant odor:

The rotten egg odor in well water is eliminated with well water treatment, giving it a better smell.
Extended life for appliances:

Filtered water lacks the contaminants that are hard on appliances, so they will last longer and stay cleaner.
Clean appearance:

Your water will look as fresh as it tastes, with no clouds or discoloration from sediments.
Water Well Maintenance Services
Well water maintenance is the last thing on your mind when you have a system from Culligan in your home. Your local Culligan Man will take care of all of your system's maintenance needs. We will install your system after purchase, deliver fresh salt and make all necessary repairs if you have an issue.
When your well water system needs our well water services, our technicians are here to help. We work off your schedule, so you can choose a day and time that is convenient for you. Let Culligan of Mechanicsburg take care of everything so you don't have to.
Contact Your Local Culligan Man in Mechanicsburg Today
Culligan Water is a national brand with a legacy of premier water softening solutions. Culligan of Mechanicsburg brings these systems and over 80 years of expertise to the local community. We live and work in the same area as you, so we understand your water problems. Your local Culligan Man will help you find the best treatment option for your well water, all at an affordable cost.
Contact Culligan of Mechanicsburg today to bring better quality water to your faucets. Give us a call at 717-697-0657 or fill out the contact form on our website.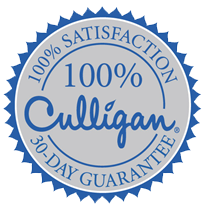 Culligan 100% Satisfaction Guarantee
If you are dissatisfied with your Culligan product for any reason within 30 days of your purchase, Culligan will remove the product and refund the purchase price.