CULLIGAN WATER CONDITIONING OF MECHANICSBURG, PA
Culligan Smart HE Series Whole House Filter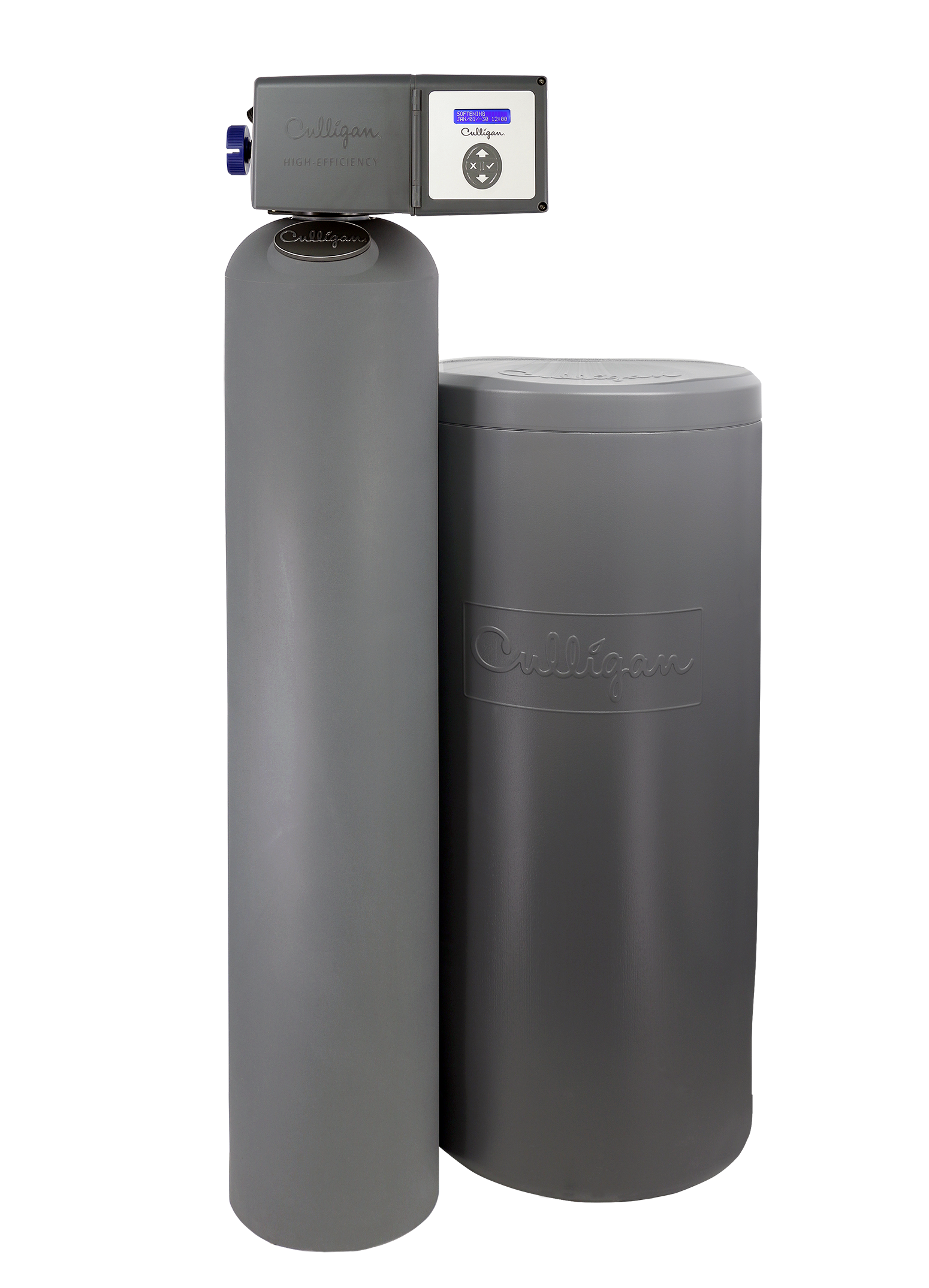 Problem Water Takes on Many Different Aspects.
The bad odor, the hazy look of too much sediment in the water, and the corrosive effects of water with a low pH. These are just some of the symptoms of problem water in Perry, Dauphin and Cumberland counties, most often associated with well water.
Culligan has effective solutions to these and other water problems you may have. Your local Mechanicsburg Culligan Man can customize these systems to treat the specific taste, odor, look, feel and quality of the water unique to the Central PA area with a Culligan Whole House Water Filtration System.
Your local Mechanicsburg Culligan Man can customize the right solution for you.
The most complete water softening and filtration system for the entire home:
Cloudy, hazy water gets that way due to sediment in the water. The Culligan Filtr-Cleer® water filter removes dirt, silt, clay and other types of sediment from your water supply. Not only that, the Filtr-Cleer filter is four filters in one. They work at different levels, stacked on top of each other, each removing a particular size of sediment particle. All you end up with is good, clear, top quality water.
CULLAR® filters are activated carbon filters designed to reduce contaminants that cause water to taste and smell unpleasant, including the taste and odor of chlorine. They also work against most discoloration problems.
Acid water, or water with low pH, can wreak havoc on your pipes and porcelain fixtures. The acids eat away at the iron and copper on pipes and unlined heaters, leaving behind red or blue stains. The Cullneu filter reduces the stains and pipe damage by neutralizing the acids in your water supply.
Control your filter from anywhere in the house.
Automatic service Notification to your local Culligan Man so you never have to worry. (optional)
Backed by the powerful Good Housekeeping Seal.
Patented smart technology:
Automatic bypass valve provides the convenience of bypassing the water filter from the filter itself or the optional remote display.
Exclusive Culligan Soft-Minder® meter monitors daily water use and provides advanced system diagnostics.
The easy-to-read back-lit display with digital clock lets you know your filter is working and warns of system malfunctions.
Filtr-Cleer® Filter: reduces dirt, clay, silt, and other sediments that create cloudy, dirty water.*
CULLAR® Water Filter: reduces aesthetic chlorine taste and odor in water.*
Cullneu Water Filter: neutralizes acidic* water to prevent corrosion to plumbing, fixtures, and appliances.
Optional Remote display: optional remote display makes it possible to control and monitor the filter from virtually anywhere in the home†.
Optional modem: can alert Culligan dealership if filter needs service.
Exclusive reliable design:
Exclusive, non-corrosive 1″ valve with 6 cycles. The motorized pistons are ideal for problem water and provide more reliability than rotary valve systems.
High-impact Quadra-Hull® Tank stands up to outdoor use with a four-layer design that resists UV rays, rust and corrosion. Limited lifetime warranty**
Maximum efficiency: Cullneu, CULLAR®, and Filtr-Cleer® media provides maximum water filtering capacity, stability and long life.
Third Party Validation: Culligan's HE Series Water Filters have third party validation by WQA (WQA Gold Seal) and UL which assures your Culligan filter has been manufactured under the highest of industry standards.
†Requires 120 VAC
*Substances not necessarily in your water. Your water is not necessarily acidic.
**Warranties available separately. See your Culligan dealer for written warranties and applicable terms and conditions.
Trust Your Water Filter to Your Culligan Man.
No matter which product you have, your local Culligan Man can service and repair any brand of water softener, water filter system or drinking water system. Ask about our Culligan service and maintenance for the most convenient and reliable service for your water treatment system.
Your local Culligan Man can recommend the right solution for you.
Products and Payment Plans for Every Household.
Ask about Culligan service and maintenance to protect your investment. Professional installation and set up is included for all options.
Which payment option is right for you?
Purchasing
Combine with other home improvement expenses
Professional installation and set up
Adds value to your home
Financing
Little to no money down
Affordable payment options
Professional installation and set up
Adds value to your home
Want more information?
Ask your Culligan Man.
717.697.0657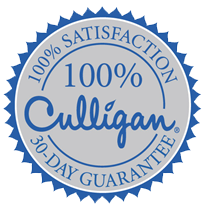 Culligan 100% Satisfaction Guarantee
If you are dissatisfied with your Culligan product for any reason within 30 days of your purchase, Culligan will remove the product and refund the purchase price.