Culligan Bottled Water Services 
The Best Coolers & Drinking Water For Your Home And Office
Choose the best option for getting high quality Culligan drinking water for your home or office.
Get better tasting Culligan water at the push of a button.
Enjoy hot and cold water for drinking or making coffee, teas, hot beverages, powdered drinks and soups.
You may save money versus buying single-serve bottled water.
Free up valuable refrigerator space.
Save thousands of single-serve bottles from ending up in landfills.
Reverse osmosis filtration undersink systems for home.
Bottled Water Services
Bottled water cooler systems bring you fresh, clean water at the push of a button. At Culligan of Mechanicsburg, we have many system options that you can choose from to best fit your needs in your home or office.
If your bottles are running empty, we've got you covered. Your local Culligan Man provides bottled water delivery in Harrisburg, Carlisle, Mechanicsburg and the surrounding areas. Call us today to set up your delivery appointment.
Open-Ended Bottle Solutions
The bottled water at Culligan Water is smooth and clean and the perfect solution for your home or business. Our five-gallon bottles are filled with reverse-osmosis-filtered water that you can trust for purity and great taste. Get reverse osmosis water delivered right to your home or office.
Bottled Water Systems
Bottled water systems are a cost-effective way to bring delicious, clean water to your colleagues. When we install our water coolers for offices at your business, everyone will have continuous access to water to drink or make coffee, tea, hot chocolate and soups.
Our systems are equipped with temperature controls for cold, room temperature and hot water and are available in many designs. Many of our system options are available for rent or purchase, so you can choose the most economical solution for you.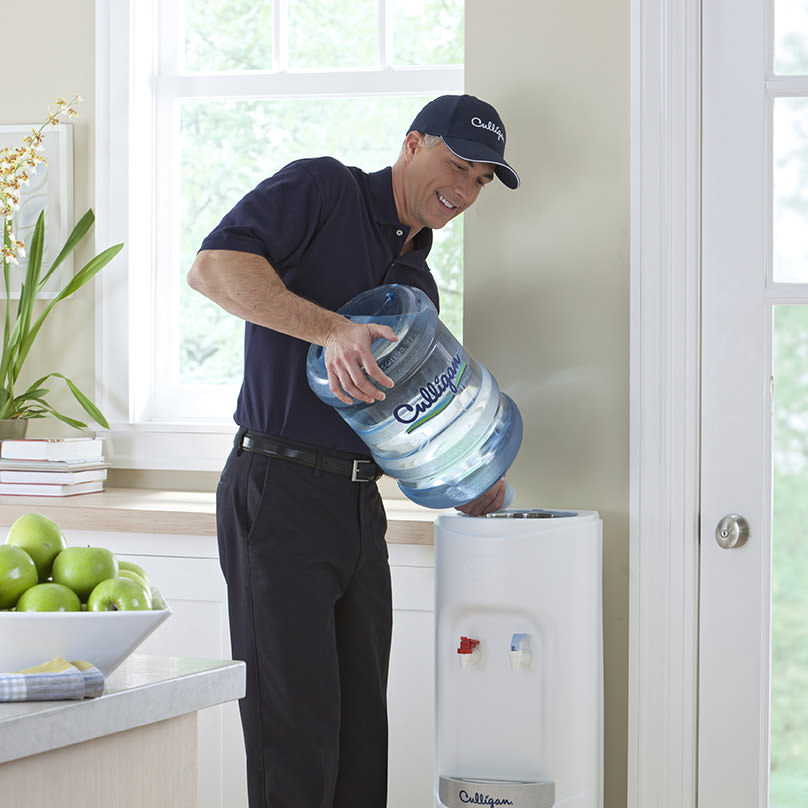 Bottled Water Delivery Services
Bottled water delivery with Culligan Water is a simple process. Your local Culligan Man will assist you in finding the best bottled water system for your home or office, whether you purchase or rent it.
Next, we will establish a water delivery schedule. When you contact us to set up your delivery appointment, your local Culligan Man will bring all the bottles you need and refill your water cooler for you. They will also take your empty bottles for proper recycling.
Our bottled water delivery service also includes your machine. We will maintain, clean and sterilize your cooler for you to ensure that it is working to bring your family or colleagues quality water.
How Much Does Water Delivery Cost?
Water delivery prices vary based on several factors, such as how often you require delivery services and how many bottles you use. Your local Culligan Man can provide a cost estimate for you so you can factor it into your budget and make cost-effective choices based on our water cooler services.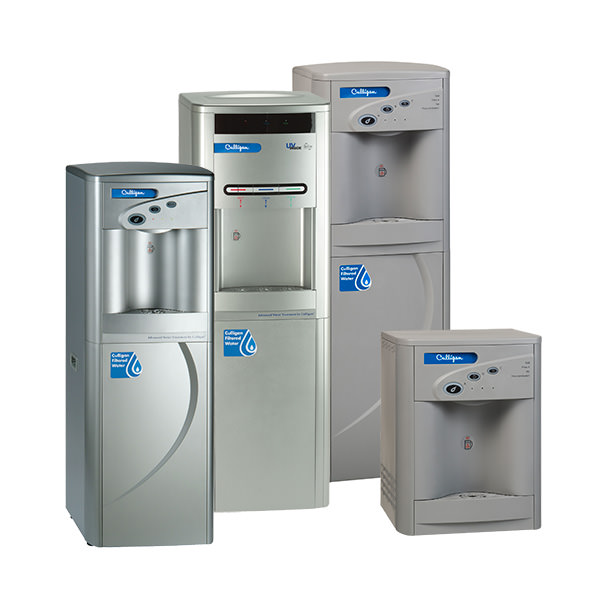 Culligan Bottle-Free® Water Systems
With a Culligan Bottle-Free® water cooler at your office, you'll enjoy great drinking water, hot and cold, at the touch of a button.
Get Bottled Water Delivery in Mechanicsburg From Culligan Water
Culligan Water is a company with over 80 years of experience and a national reputation for quality drinking water solutions. At Culligan of Mechanicsburg, we have these premier water solutions available for the local area. We live and work in the region, so we understand the specific challenges for water in Harrisburg and Mechanicsburg. When you talk to your local Culligan Man about your water needs, they will be able to provide you with the right solution for your home or business.
To purchase or rent your system, or to set up water delivery, contact us online or call your local Culligan Man at 717-697-0657.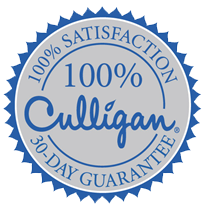 Culligan 100% Satisfaction Guarantee
If you are dissatisfied with your Culligan product for any reason within 30 days of your purchase, Culligan will remove the product and refund the purchase price.