CULLIGAN WATER CONDITIONING OF MECHANICSBURG, PA
Culligan Bottled Water Delivery Service in PA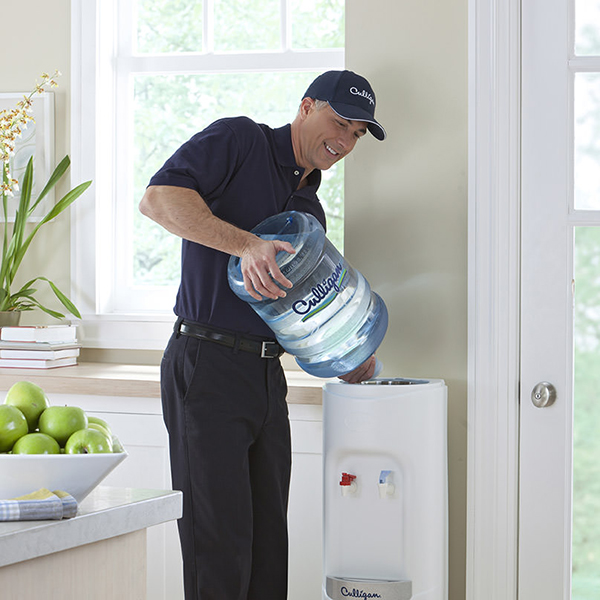 Get Clean Refreshing Culligan Water at the Push of a Button
When it comes to bottled water delivery service in Mechanicsburg, Carlisle and the surrounding areas in Cumberland and Dauphin counties, no one is more recognized than your local Culligan Man. Culligan's home and office delivery programs ensure Culligan water is always ready for you, at the push of a button.
Your local Mechanicsburg Culligan Man will:
Assist you in the purchase or rental of a Culligan water cooler, or deliver water to your own cooler.
Establish a convenient schedule for water delivery.
Deliver bottles and refill your water cooler.
Remove and recycle your empty bottles.
Maintain, clean and sterilize your water cooler.
Your local Mechanicsburg Culligan Man can recommend the right solution for you or your business.
*Bottled water delivery not available in all areas. Please contact us for more information.
Looking For Water Bottle Delivery?
If you're looking for water bottle delivery services in Mechanicsburg and surrounding areas in central PA, contact Culligan of Mechanicsburg today! Give us a call or schedule an appointment with one of our team members.
Culligan Bottled Water Delivery offers:
An inexpensive office perk for employees.
Great tasting water in your home for your whole family.
Cold, refreshing drinking water and steaming hot water for soups, coffee, tea and hot chocolate.
The convenience of no permanent installation – simply plug in the cooler and add a bottle of water.
Regular water delivery to fit your schedule
Attractive designer coolers to match your décor.
Multiple temperature controls – cold, room-temperature and hot water (optional).
Commercial and residential water services
Not all services available in all areas. Please contact us directly to learn more about the Culligan water programs in your area.
Flexible Delivery service Options
Culligan's bottled water delivery services include:
Rental or purchase of a Culligan cooler/water dispenser.
Delivery of bottled water on predefined schedules.
Supplemental deliveries for your peak needs.
Delivery suspensions for vacations and holidays.
Sanitization of your cooler/dispenser.
Your local Culligan Man can recommend the right solution for you.
Products and Payment Plans for Every Household.
Ask about Culligan service and maintenance to protect your investment.
Professional installation and set up is included for all options.
Competitive water delivery pricing.
Which payment option is right for you?
Renting
One low monthly fee includes all service and repairs
Purchasing
Combine with other home improvement expenses
Professional installation and set up
Adds value to your home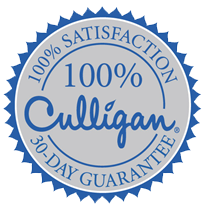 Culligan 100% Satisfaction Guarantee
If you are dissatisfied with your Culligan product for any reason within 30 days of your purchase, Culligan will remove the product and refund the purchase price.