Water Softener Services in Carlisle
Water Softener Services in Hummelstown, PA

Did you know your hard-earned money might be washing down the drain? The key to maximizing your resources and achieving healthier living may be flowing through your pipes. Culligan Water is here to restore the value of high-quality water in your life.
Why Hummelstown Residents Need Culligan Water
The beauty and charm of Hummelstown are unique, but like many Pennsylvanian towns, the water quality may benefit from softening and filtering. Some inconveniences you may face with your local water include:
Limescale on your fixtures
Spots on your dishes
Increased soap usage
These are signs that you may need to invest more in your household's or business's water quality. Fortunately, Culligan Water makes it easy.
Our Water Services
When it comes to ensuring clean and safe drinkable water, our products and capabilities include the following:
High-Efficiency (HE) water softeners: As the most efficient options on the market, our HE softeners adjust to your water usage and water conditions.
Salt-free alternatives:Interested in a salt-free alternative? While they don't replicate the effects of water softeners, our alternatives minimize salt concentration.
Reverse osmosis systems:Ideal for homes using city or well water, standard residential RO systems are for drinking water needs.
Water testing services:Our team offers a free in-home water analysis. We also provide specialized bacteria tests to ensure safe consumption.
Maintenance and repair:Regular tune-ups can save you money in the long run. Our technicians ensure your systems operate at peak efficiency.
Flexible financing and rentals:With Culligan Water, there's no one-size-fits-all solution. We offer financing options and rental services for your unique situation.
Delivery services:We can deliver your bottled water or water softener salt as necessary.
Eco-friendly solutions:Investing in our sustainable products ensures you save money and do right by the environment.
30-day money-back guarantee:We stand behind our promise. If you're not satisfied, neither are we. You'll get every penny back.
Benefits of Switching to Softened Water
The advantages of using our water filtration and softener solutions include:
Limiting hard water minerals on your hair and skin and ensuring your water is softer and cleaner.
Controlling mineral deposits left by hard water on bathtubs, showers and faucets in Hummelstown.
Extending the longevity of your plumbing and appliances with softer water.
Optimizing your utility bill with improved energy efficiency.
Opting for an eco-friendly solution for a sustainable water supply.
Wearing brighter outfits due to softened, cleaner water.
Knowing your water supply will be continuous.
When you choose Culligan Water, you're doing more than just selecting a service — you're choosing an 80-year legacy of quality, expertise and commitment. Our long-term, efficient solutions mean you save on maintenance, replacements and everyday household tasks.
Culligan Water: Your Partner in Smart Water Softener Services
We understand that every penny counts. Why spend more on quick fixes when you can invest in lasting solutions? With Culligan Water, you ensure every drop of water in your home or business is pure and a step toward efficient living.
Experience the Culligan Water difference. Let us guide you to healthier water, a happier home or business and handsome savings. Contact our expert team today for your free water analysis and embark on a transformative, money-saving journey with us.
Want more information?
Ask your Culligan Man.
717.697.0657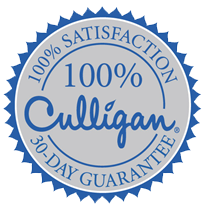 Culligan 100% Satisfaction Guarantee
If you are dissatisfied with your Culligan product for any reason within 30 days of your purchase, Culligan will remove the product and refund the purchase price.