Home Water Softener Systems in Cental PA
Discover the dramatic difference a Culligan Water Softener makes.
From the shower to your laundry room, nothing improves your water quality quite like a water softener from Culligan Water. With over 80 years of experience in water treatment, Culligan water softeners set the standard in water treatment technology. Our entire line of state-of-the-art water softeners features innovative, patented technology that you will only find from Culligan.
Your local Mechanicsburg Culligan Man has been providing water softener solutions throughout Cumberland, Dauphin and Perry counties for over 60 years. We have the experience and knowledge to provide the best solution for your home. We're backed by a nationally recognized brand and have the familiarity of a small business. Our representatives will guide you to a water softener system that will provide quality water for your home or business. Contact us online today or call us at 717.697.0657 to explore your water softener installation options.
Smart High Efficiency Softeners
Maximize your monthly savings on salt, water and electricity with our Smart HE water softener system, the most efficient water softener on the market. It will help you save up to 46% in operating costs over a time-clock regeneration softener.
This softener puts you in control of your water supply with its smart sensor technology. This sensor will adjust based on changing water conditions, leading to savings in energy, water and detergent usage.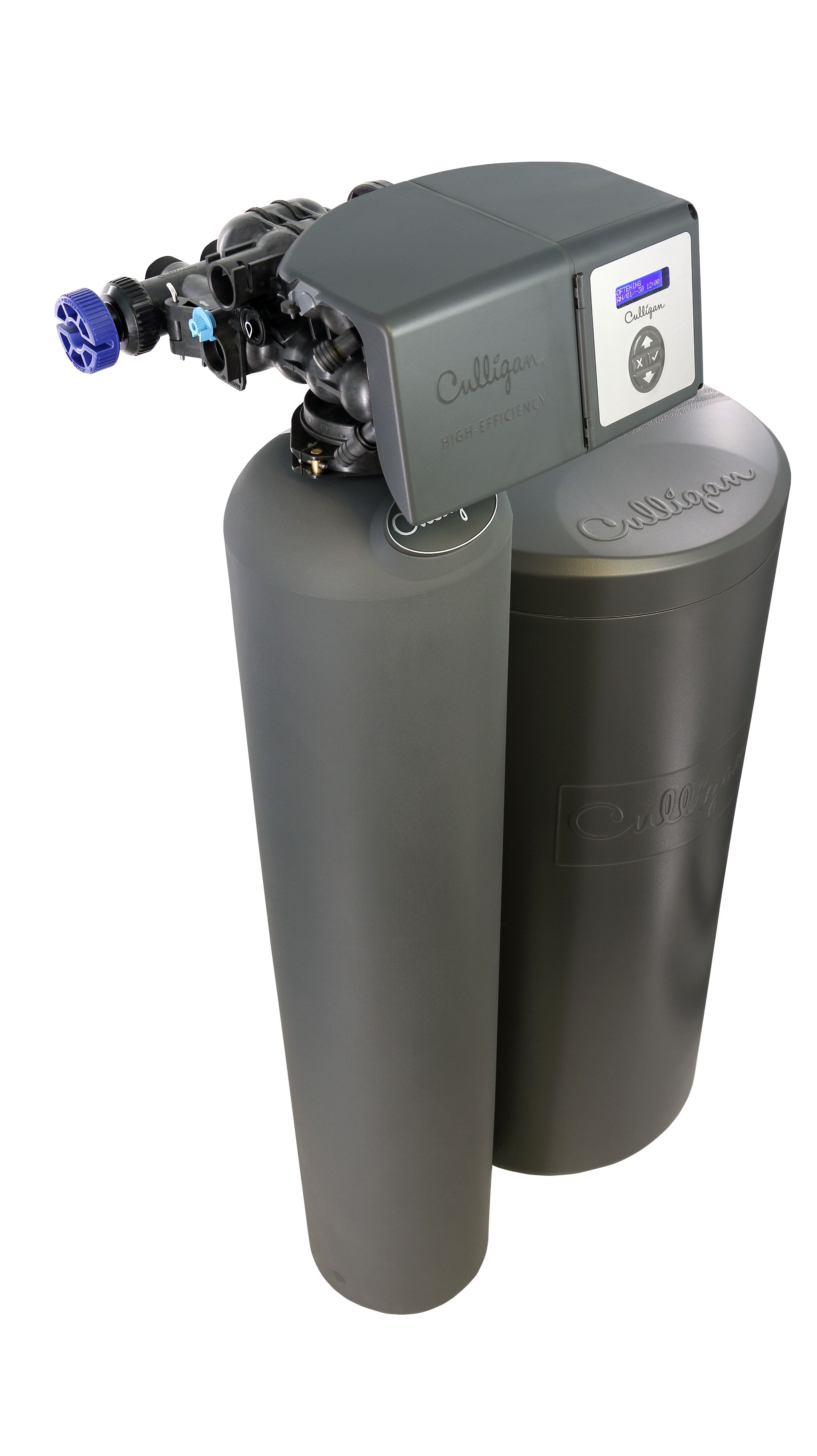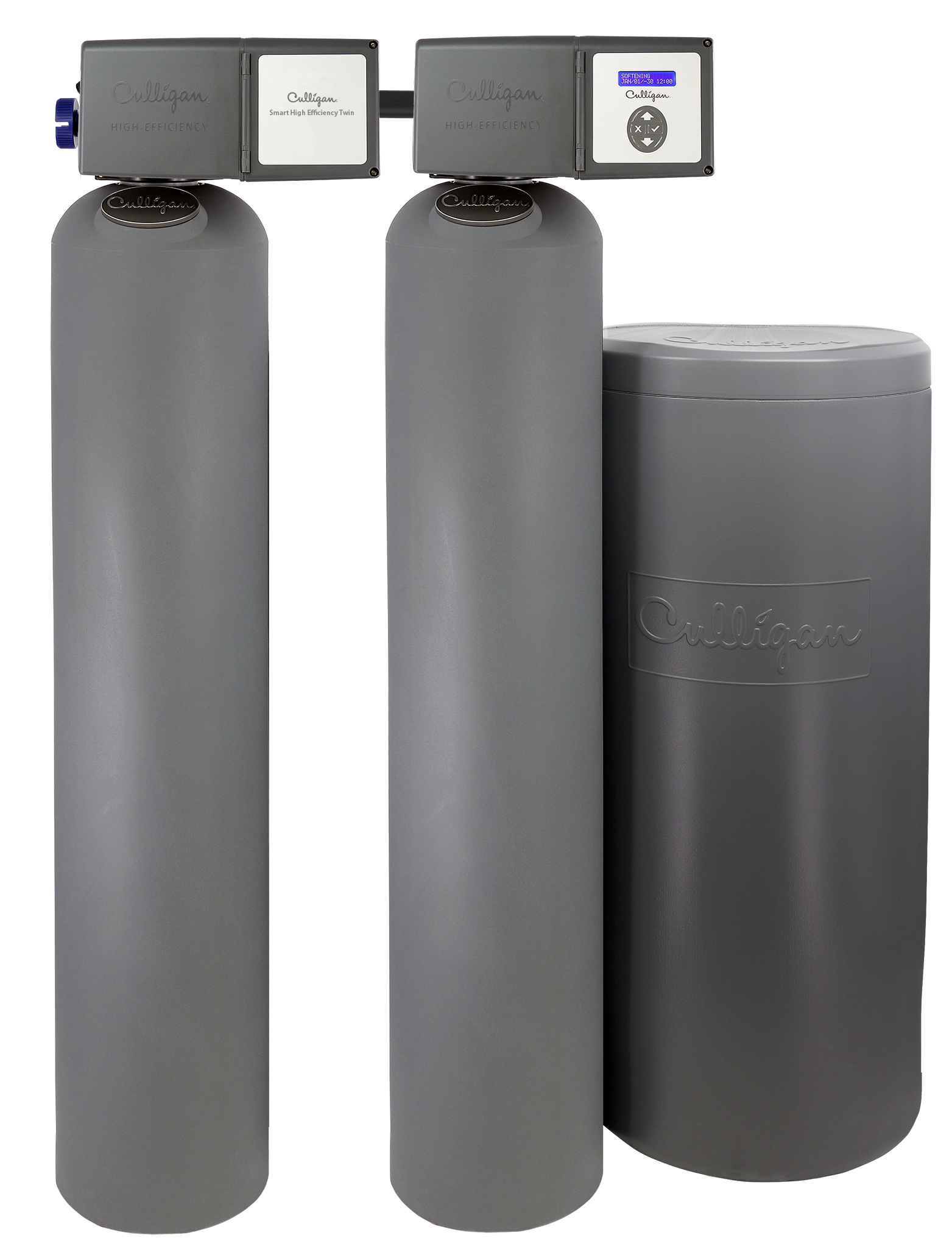 Smart High Efficiency Twin Softeners
Two tanks are twice as nice with the Culligan Smart HE Twin softener. The double tank water system gives you higher flow rates that will meet your water needs of any size without running out. Its smart sensors and the Dial-a-Softness® feature detect changes in your water quality and adjust as needed, so your water supply is always just the right softness.
It is the perfect solution for small commercial water purification applications that require uninterrupted soft water, homes with extremely hard water and households with larger families.
Smart HE Softener-Cleer Plus
The Softener-Cleer Plus system is the smartest way to fix hard water, iron and odor problems. It's tough on unpleasant water issues and gentle on your pipes and appliances. Its smart technology features will monitor your system and alert you to malfunctions.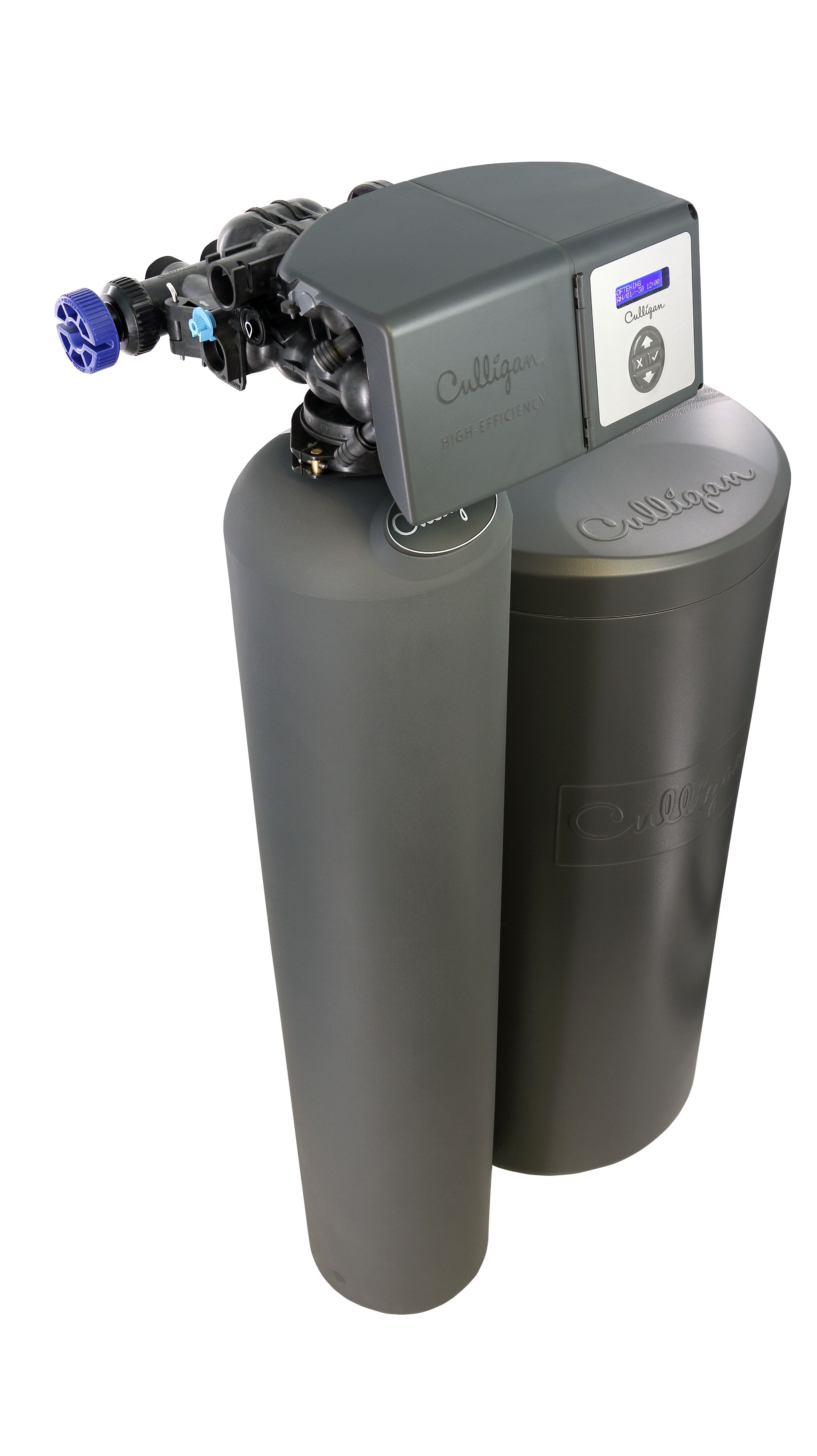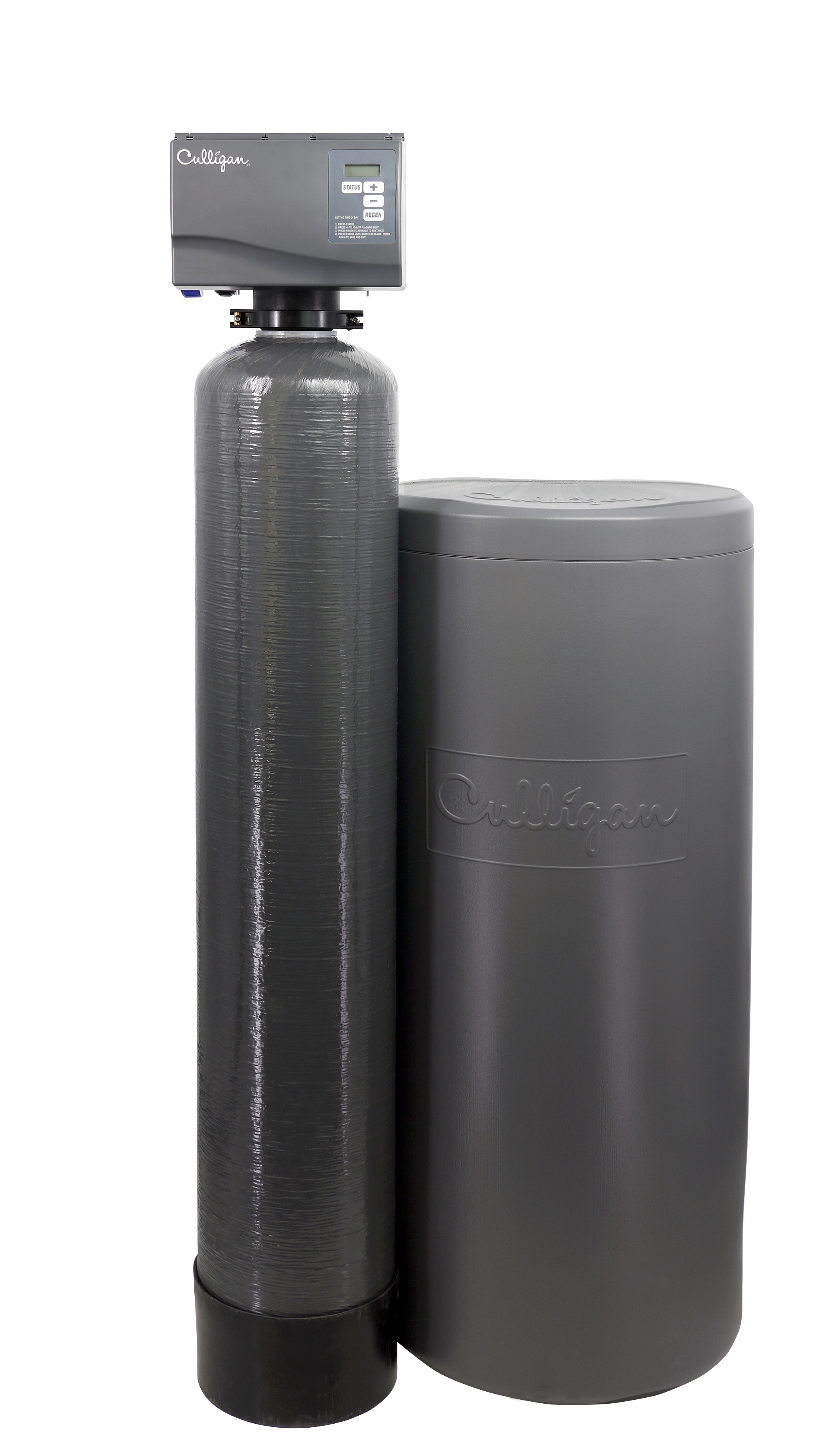 Select Series® Water Softeners
The Select Series® water softener delivers all of the power and efficiency you need for the toughest water problems in a fraction of the space. It is smaller in size to fit in the tightest spaces, yet it doesn't compromise on water quality. This water softener is an economical solution for any home.
The system has all of the features you would expect from a Culligan Water system, such as Guest Cycle for an instant surplus in your water supply and non-corrosive control valves that optimize pressure. Integrated seamlessly into your plumbing, you'll never notice it's there!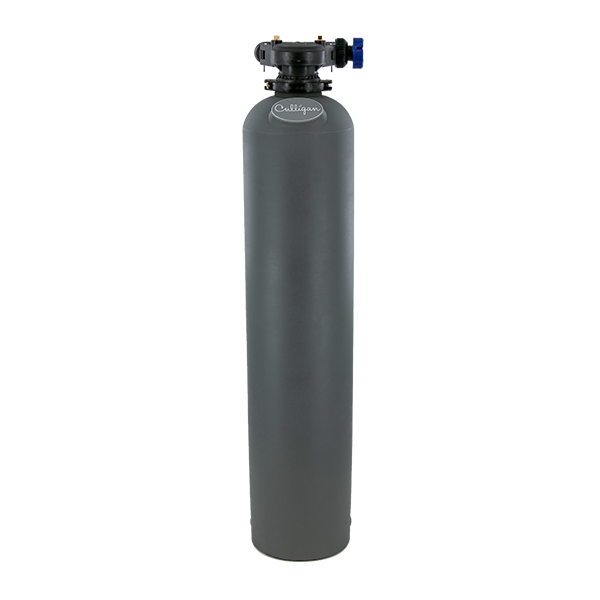 Culligan Salt-Free Solutions
Our salt-free water conditioner works in your water supply by neutralizing contaminants while preserving beneficial minerals. As a result, your appliances will work better and last longer, and your water will have an improved taste and smell. Our salt-free alternative helps you reduce your electricity and water usage without the need to purchase salt or schedule repairs.
Culligan Salt Delivery Service
Let your local Mechanicsburg Culligan Man do all the heavy lifting. When it's time to refill your water treatment system, we'll handle everything. Sign up for our automatic delivery schedule, and we'll stop by when it's convenient for you with all the water softener supplies you need.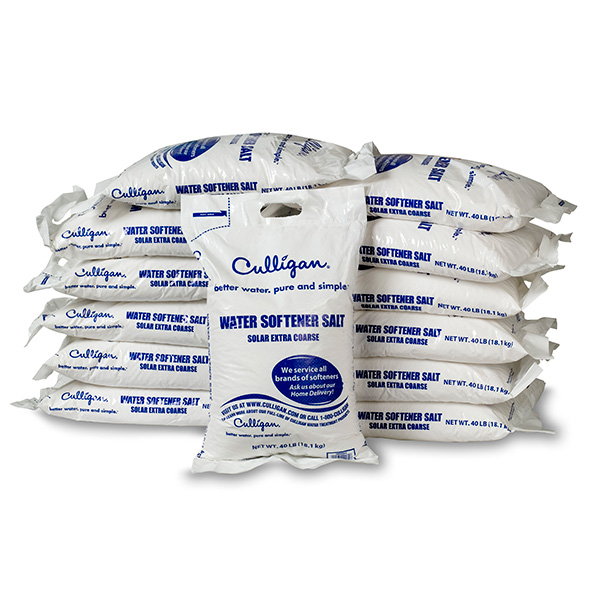 Order Your Water Softener From Culligan Water
Culligan Water has the reputation of a nationwide brand with a dedication to the local communities we serve. Because we're integrated into the Mechanicsburg community, we are aware of the quality of your water. As a locally based business, our representatives can pair you with a water softener solution that delivers water to your entire home or business at the exact softness you require. Whether you're looking for water softener installation or repair, we can help!
Our water softeners and salt-free alternatives give you the ability to choose the best system for your needs. Whichever softener system you select, you can trust that it is built to provide clean water for years, backed by Culligan standards.
To get started with our expert water softener solutions in Mechanicsburg, Harrisburg, Enola and the surrounding areas, call your local Culligan Man at 717-697-0657 or contact us online.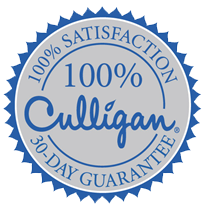 Culligan 100% Satisfaction Guarantee
If you are dissatisfied with your Culligan product for any reason within 30 days of your purchase, Culligan will remove the product and refund the purchase price.