Water Rental Plans
For a water softener solution at a lower cost, enroll in one of our water rental plans at Culligan of Mechanicsburg. We make it easy to rent a solution for your water treatment needs with no long-term contracts. You can try it before you buy it with purchase options available after your rental.
For a water dispenser rental near you, go to Culligan of Mechanicsburg. Call your local Culligan Man today for more information about our service plans.
Our Rental Programs
Our rental options allow you to try a water filtration system at a lower cost. Culligan's rental programs include:
Water Machine Rental Trials
If you want to try a Culligan system before you buy it, we offer a low-cost, no-obligation, three-month rental trial program so you can see how Culligan will make your water better. After the trial period, purchase or rental options are available so you can keep your water dispenser in your home or office long-term.
Open-Ended
Water Bottle Rental

Plan

Our water bottle rental plan gives you a continuous filtered water supply. We have five-gallon bottles of reverse osmosis water available for your cooler. Our open-ended plan offers great flexibility and cost-effectiveness. It has never been so easy to have high-quality water.
Water Cooler Rental and Delivery
Our water cooler rental and delivery plan ensures that you have a way to get a fresh, clean water supply all the time. Your local Culligan Man will help you rent the water cooler system that is best for you. Then, you can set a schedule for water delivery that is convenient for you — we follow your timetable!
On the day of delivery, we will bring you your new water bottles while taking your empty ones for proper recycling. Your local Culligan Man will also sterilize, clean and maintain your water cooler to keep it in its best shape.
Why Enroll in Water Rental Plans?
For the instances where buying is not the best option, rent a water dispenser from Culligan Water. The reasons to get one of our water rental plans include:
Cost-effective:

Rentals are cheaper than buying and create an affordable solution to bring quality water to your home or office.
No commitment:

A rental allows you to experience the benefits of a Culligan system without the commitment of a purchase.
Have major appliances:

A Culligan system will help your washing machine, dishwasher and other major appliances run better. A rental is the perfect solution to protect your appliances.
Have vacation properties:

If your vacation property needs a water cooler, a rental is the best solution.
Live in a condo or apartment:

Culligan systems integrate into your existing plumbing and provide additional protection on top of the filtration system your building has.
Guaranteed maintenance:

When you rent a water cooler from us, your local Culligan Man will take care of all maintenance and cleaning. We do it for you, so you don't have to.
Buy or Rent a Water Dispenser From Culligan of Mechanicsburg Today
Culligan of Mechanicsburg brings the national brand of Culligan Water to Mechanicsburg and the surrounding areas. We have system solutions that will solve your most challenging water problems. Culligan Water is a water cooler rental company that will transform your water supply, all at an affordable cost.
Talk to your local Culligan Man today about our rental solutions. Call 717-697-0657 or fill out our contact form online.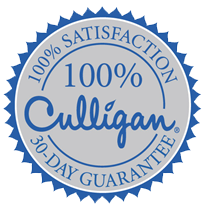 Culligan 100% Satisfaction Guarantee
If you are dissatisfied with your Culligan product for any reason within 30 days of your purchase, Culligan will remove the product and refund the purchase price.