Water Softener Services in Mechanicsburg
Water Softener Services in Mechanicsburg, PA
Hard water is common across the U.S., running through the faucets of multiple households and offices, and Mechanicsburg, PA, is no exception. As a result, property owners in the historic railroad town of Mechanicsburg, PA, may require water softener services to ensure healthier, quality water for their families or employees.
As the leading water treatment and testing service in Mechanicsburg, backed by more than 80 years of knowledge and expertise, Culligan Water's specialist team offers the town effective water treatment technology and free, in-home water analysis.
Water Testing Services in Mechanicsburg, Pennsylvania
Determining the potential contaminants in your water is the first step to treatment. The best way to identify them is through a professional water testing service.
If you've noticed any of these signs at your home or office, there's a good chance you have hard water:
Lack of foam: Getting your soap to lather is a challenge.
Soap scum: You've noticed soap scum on your dishes, showers or baths.
Stains: There are red or brown stains in your toilet bowl and around your faucets.
Unpleasant smell or taste: Your water has a rotten odor or metallic taste.
Clogged pipes: Minerals in the water cause deposits in the pipes, blocking them.
At Culligan Water, we offer a range of testing solutions, including basic testing for contaminants, certified laboratory testing, well water testing for bacteria and specialty testing. A team member will visit your home or office to conduct a free water analysis and provide you with expert advice on the best water treatment system to meet your needs.
Mechanicsburg, PA, Water Treatment Services
When it comes to professional water treatment services, Culligan Water offers a host of state-of-the-art solutions to suit your budget and water supply requirements. These include water softening systems, water filtration systems, whole-house water filters and bottled and Bottle-Free® water coolers.
Culligan Water also offers the following value-added services to our Mechanicsburg clients:
Water delivery service: We will deliver your Culligan reverse-osmosis-filtered water, refill your cooler, check on your machine and take your empty bottles for recycling.
Repairs service: Our skilled team can repair your water treatment equipment, whether you own a Culligan system or not.
Maintenance service: We'll check your water conditioning system to ensure it's working smoothly.
Installation service: The Culligan Water team will install complete systems or replace parts at your premises.
Salt delivery: Signing up for our automatic salt delivery service means we will make scheduled deliveries without you requesting a refill to ensure the water remains clean and refreshing.
All Culligan Water clients are eligible for our range of services, regardless of whether you've purchased or rented a Culligan Water treatment system or machine. We also provide these services to clients with other brands of water conditioning systems.
Get Expert Water Softener Services in Mechanicsburg, Pennsylvania
We install, service and repair a range of water treatment solutions in Mechanicsburg, PA. To have the Culligan Water team of specialists and technicians test your water and advise you on your treatment options, contact us online today.
Want more information?
Ask your Culligan Man.
717.697.0657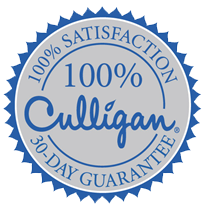 Culligan 100% Satisfaction Guarantee
If you are dissatisfied with your Culligan product for any reason within 30 days of your purchase, Culligan will remove the product and refund the purchase price.