CULLIGAN WATER CONDITIONING OF MECHANICSBURG, PA
AquaSential™ Smart RO Drinking Water System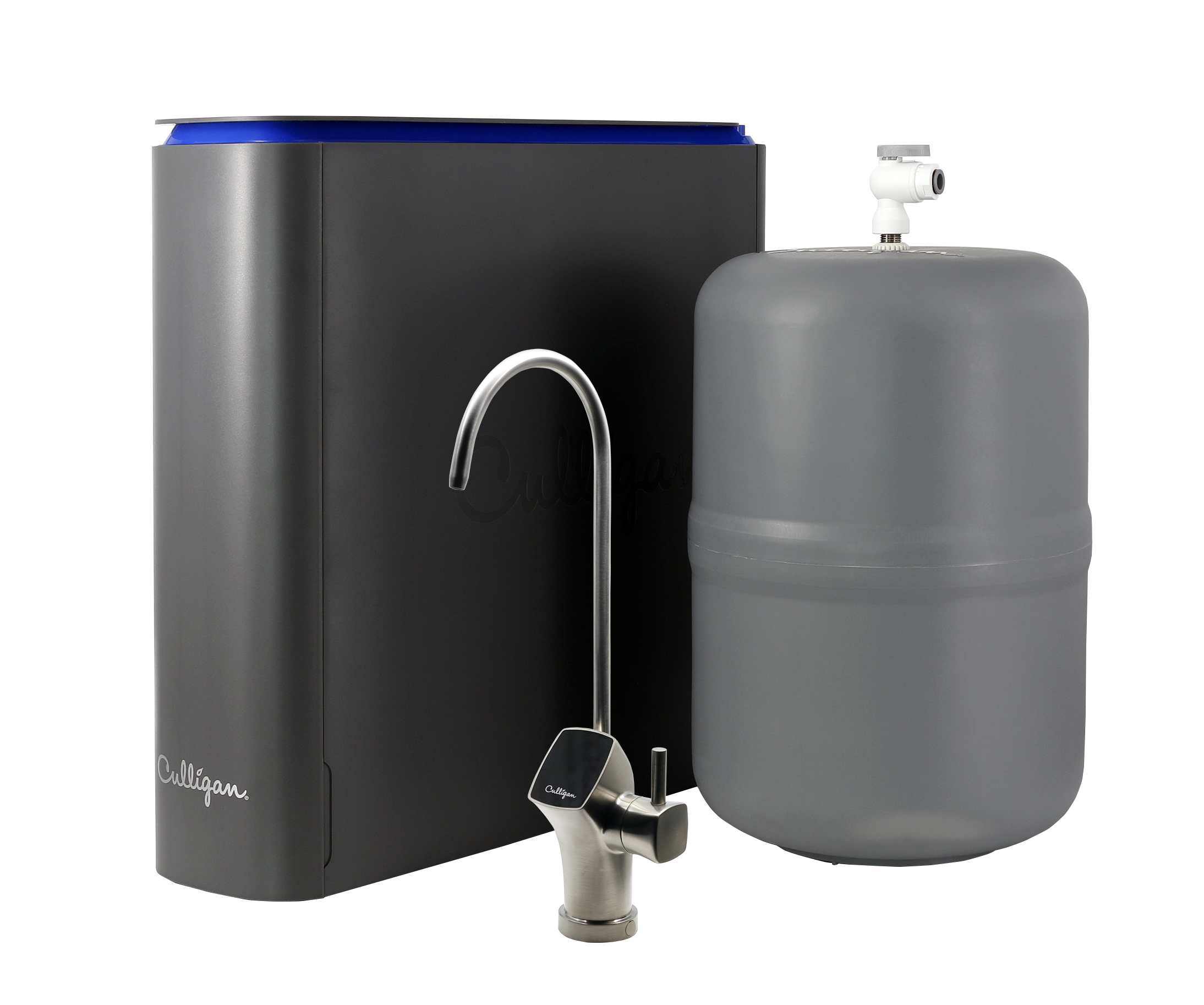 Every tap is different. Depending on the location, or even the day, your water may have impurities, off-flavors, or any number of other unwanted contaminants*. Many off the shelf filters only remove the most common impurities. But now there's a smarter way to filter your water, one that addresses the unique content of your water.
With up to 7 stages of filtration and 12 filter options, its certified for reduction of 59 contaminants which includes 15 emerging contaminants. These contaminants could include lead, arsenic, pharmaceuticals and volatile organic compounds (VOCs).
Your local Culligan Man can recommend the right solutions for you.
*Contaminants are not necessarily in your water.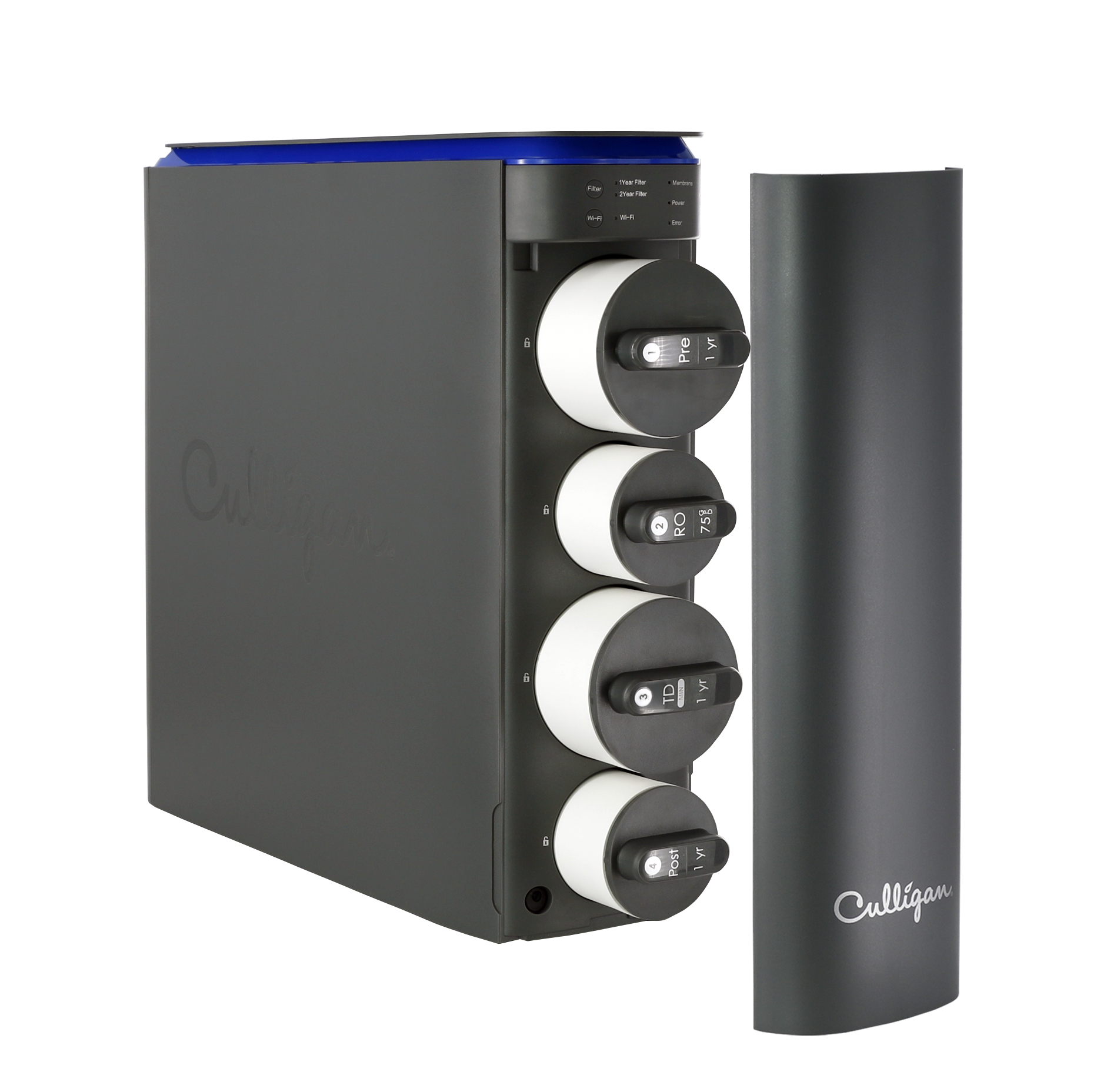 Advanced Filtration, Customized for Your Unique Water Needs.
Water quality can differ across regions, or even different homes and offices in the same town. This is why we developed Culligan Aqua-Cleer®. With 14 interchangeable filters we can customize the right solution specific to your water type. With Aqua-Cleer®, every glass is perfectly calibrated just for you.
5 stages of filtration allow for complete customization:
Sediment filters screen out large particles like sand and dirt.*
Carbon filters improve water's taste and odor.*
Reverse osmosis filters reduce dissolved substances such as radium, lead, arsenic-5, and others.*
Optional specialty filters are available to protect against specific contaminants such as arsenic-3, perchlorate, and volatile organic compounds.*
A second carbon filter ensures your drinking water is clean and fresh.
Your local Culligan Man can recommend the right solutions for you.
*Contaminants are not necessarily in your water.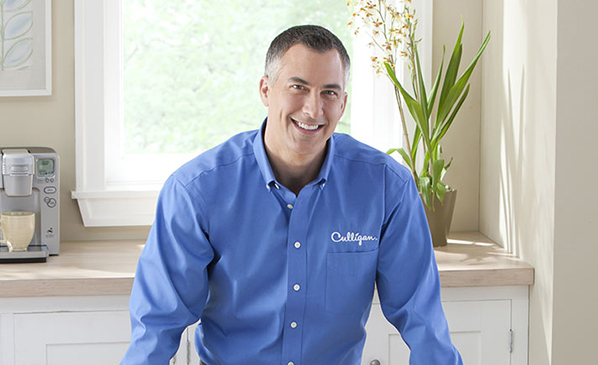 Professional installation and servicing on your schedule by your Culligan Man.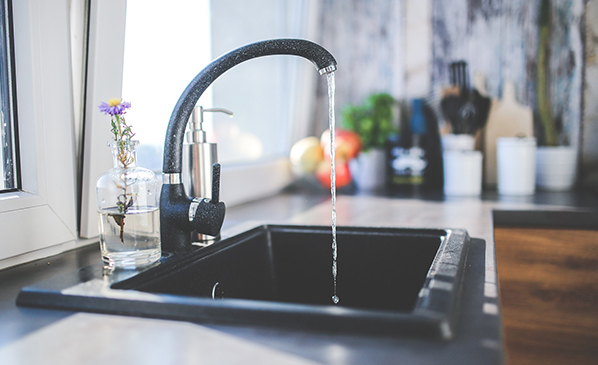 Space-saving, flexible design fits your faucets and fixtures.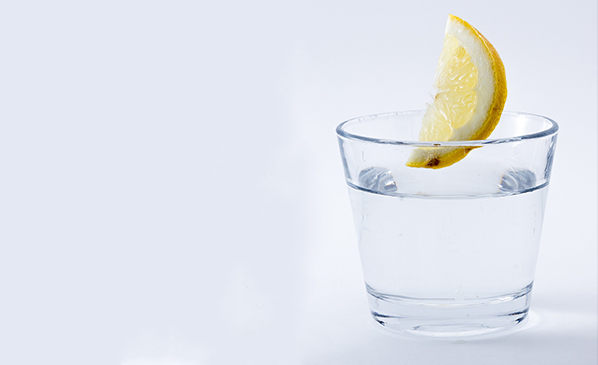 Five stages of targeted, reverse osmosis water filtering technology reduce impurities and improve taste.
The Culligan Aqua-Cleer® Advanced Drinking Water System:
Reduces harmful impurities like lead, radium, aesthetic chlorine, hexavalent chromium (chromium-6) and arsenic.*
May save money compared to using single-serve bottles from the store.
Improves the taste of coffee, tea, powdered drinks, soups and recipes.
Helps the environment because less fuel is required to manufacture bottles, which reduces greenhouse gases, and fewer plastic bottles end up in landfills.
Optional connection to a plumbed-in gourmet coffee maker for coffee house quality at home.
Frees up valuable refrigerator space from pitchers and bottled water.
Optional line to your ice maker for high-quality ice cubes.
Culligan water systems are third party certified to perform as promised and are backed by one of the most comprehensive warranties in the industry.
Backed by the powerful Good Housekeeping seal.
Meets the strict standards of NSF International.
The Culligan Aqua-Cleer® Advanced Drinking Water System can be maintenance-free. Your local Culligan Man can handle everything. We also offer an elegant designer faucet in a variety of styles to match any kitchen.
Looking for a drinking water system for your office? The Culligan Aqua-Cleer® System can do the job, but many office users choose Culligan bottle-Free® water coolers and Culligan bottled Water Delivery service.
*Impurities are not necessarily in your water. Arsenic tested with maximum influent of 50 ug/L.
Culligan's Aqua-Cleer® Drinking Water System features the most advanced level of filtration technology available.
Advanced filter options – provide advanced filtration for every water problem such as lead, radium, chlorine, and arsenic
Maintenance-free design – your Culligan Service Technician will handle everything; installation, filter change and filter disposal
Designer faucet – elegant faucet design available in a variety of styles, colors and finishes to match every kitchen
Large-capacity reservoir tank – high-quality tank ensures you always have plenty of Culligan drinking water available
Space-saving design – features a streamlined design so the Aqua-Cleer System can be conveniently installed in a variety of locations.
Quality monitor – exclusive electronic monitor ensures your system is working properly
Trust Your Drinking Water System to Your Culligan Man.
No matter which product you have, your local Culligan Man can service and repair any brand of water softener, water filter system or drinking water system. Ask about our Culligan service and maintenance for the most convenient and reliable service for your Aqua-Cleer® Advanced Drinking Water System.
Your local Culligan Man can recommend the right solution for you.
Products and Payment Plans for Every Household.
Ask about Culligan service and maintenance to protect your investment. Professional installation and set up is included for all options.
Which payment option is right for you?
Purchasing
Combine with other home improvement expenses
Professional installation and set up
Adds value to your home
Financing
Little to no money down
Affordable payment options
Professional installation and set up
Adds value to your home
Want more information?
Ask your Culligan Man.
717.697.0657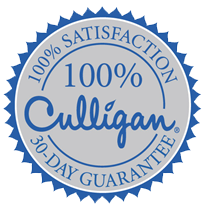 Culligan 100% Satisfaction Guarantee
If you are dissatisfied with your Culligan product for any reason within 30 days of your purchase, Culligan will remove the product and refund the purchase price.